Groupon - london
Cut and Style with Options for Color, Highlights, Curl Perm, or Blowout at Ever New Hair Salon (Up to 53% Off)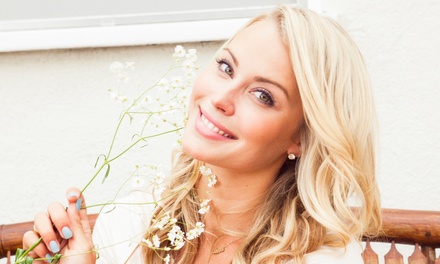 Price: $50.00
Value: $100.00
Saved: $50.00
Discount: 50%
Deal went live: Dec 11 2015
Time Remaining:
Details
Choose from Four Options
C$50 for a haircut, style, and coloring treatment (C$100 value)
C$70 for a haircut, style, and highlighting treatment (C$150 value)
C$35 for a haircut and curl perm (C$70 value)
C$30 for a haircut, style, and blowout (C$60 value)
Blowouts: Hot Air with a Purpose

Sure, you can blowdry your hair at home, but it likely wont be quite the same as a salon blowout. Find out why with Groupons look into the blowouts sleek mystique.

Theres something like oldtime alchemy going on every time someone gets a blowout. Take a couple of elemental ingredientswind and heatcombine them with a professionals trained hand and strong wrist, and you end up with something precious: moviestar hair. The actual process is simple: the stylist washes the hair, then blowdries it in small sections to the clients specifications, often using a round brush to create smooth volume. The result might be straight, wavy, or purposely tousled, and it can be such a look changer that some women refrain from washing their hair for days afterward to maintain the glamour. Many people find the service so valuable they return to the salon for it between haircuts, sometimes several times a week.

In some ways, this practice is a throwback to the beauty parlors of the past, where women would drop in weekly to have their hair styled and set. Jacqueline Kennedy Onassis used to get her hair blown out three times a week in the 1960s and 1970s; today, reportedly, so do celebs such as Kate Middleton and Gwyneth Paltrow. To keep up with demand, blowoutonly salons have popped up in the last few years, dedicating all their chairs to the service.