Groupon - harrisburg
Five Burner X or CrossFit Basics Classes or One Month of Unlimited Classes at 13 Stripes CrossFit (Up to 88% Off)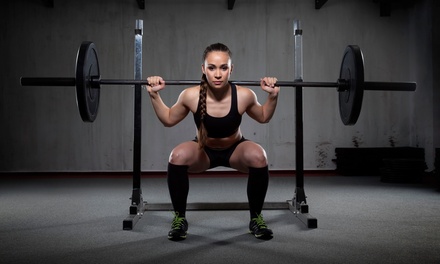 Price: $19.00
Value: $110.00
Saved: $91.00
Discount: 83%
Deal went live: Mar 26 2014
Time Remaining:
Details
Choose from Three Options
$19 for five dropin Burner X classes ($110 value)
$49 for one month of unlimited Burner X classes ($129 value)
$25 for five dropin CrossFit Basics classes ($200 value)
Burner X is a proprietary class style of 13 Stripes CrossFit and it derives its highintensity, functional moves from the gym&8217;s namesake practice. Burner X, however, is focused on fat loss; as such, participants perform more reps of each move with lighter weights, which torches calories while toning muscles.
The Basics classes introduce those new to CrossFit to its style of functional workouts. Private and group classes are available.