Groupon - toronto
C$25 for Portrait Package with Wall Portrait and Image CD at Portrait Studio in Walmart (C$169.89 Value)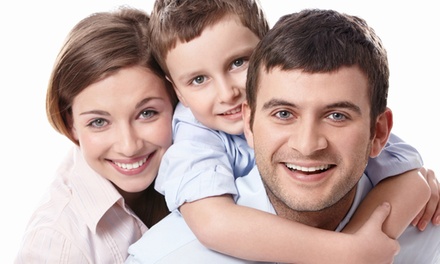 Price: $25.00
Value: $169.00
Saved: $144.00
Discount: 85%
Deal went live: Apr 16 2015
Time Remaining:
Details
A portrait is one of the most enduring ways to preserve who you are, other than naming all your children after your favourite breakfast cereals. Preserve a part of you with this Groupon.
The Deal

C$25 for a portrait package (C$169.89 value)

Each package includes:
Singleimage portrait CD
Four enhanced portrait sheets
One enhanced 10&8221;x13&8221; print
CD, portrait sheets, and enhanced print are all in the same pose
Professional photographers contact clients to provide tips and address concerns before meeting with them at a studio for the shoot. During portrait sessions, clients pose against provided backdrops, using props as photographers direct them. See the studio locator for more information.
Portrait Studio in Walmart

Located in more than 200 Walmart locations across Canada, the professional photographers at the Portrait Studio in Walmart capture lifes fleeting moments in tasteful, albumready portraits. Before composing and shooting digital photographs of babies, grads, and families, each professional photographer completes a rigorous training program and adopts styles ranging from formal portraits to passport photos. After the photo session, customers can order prints for collages, greeting cards, and official flags for the family pirate ship.